Schooner Fare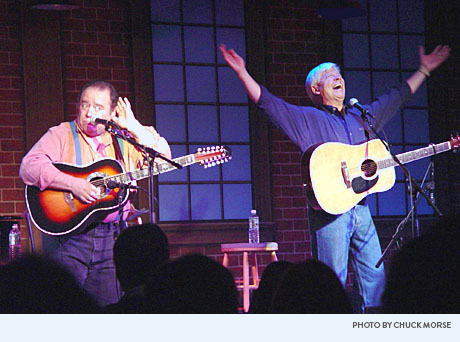 Welcome to Schooner Fare's web site. Here you can find biographical information, a discography and our performance schedule. Enjoy!
Thank you!
We thank the readers of Downeast magazine for choosing us as Maine's Best Musical Group in their July 2012 Best of Maine poll.
Now available
Roots and Wings, a new recording by Chuck and Steve, was released in July 2010.
Find us online
We now have a fan page on Facebook.
All of our recordings are available at Amazon; Roots and Wings, Our Maine Songs, Finnegan's Wake and Home for the Holidays are also available as a download from Amazon, cdbaby and iTunes.
Remembering Tom Rowe